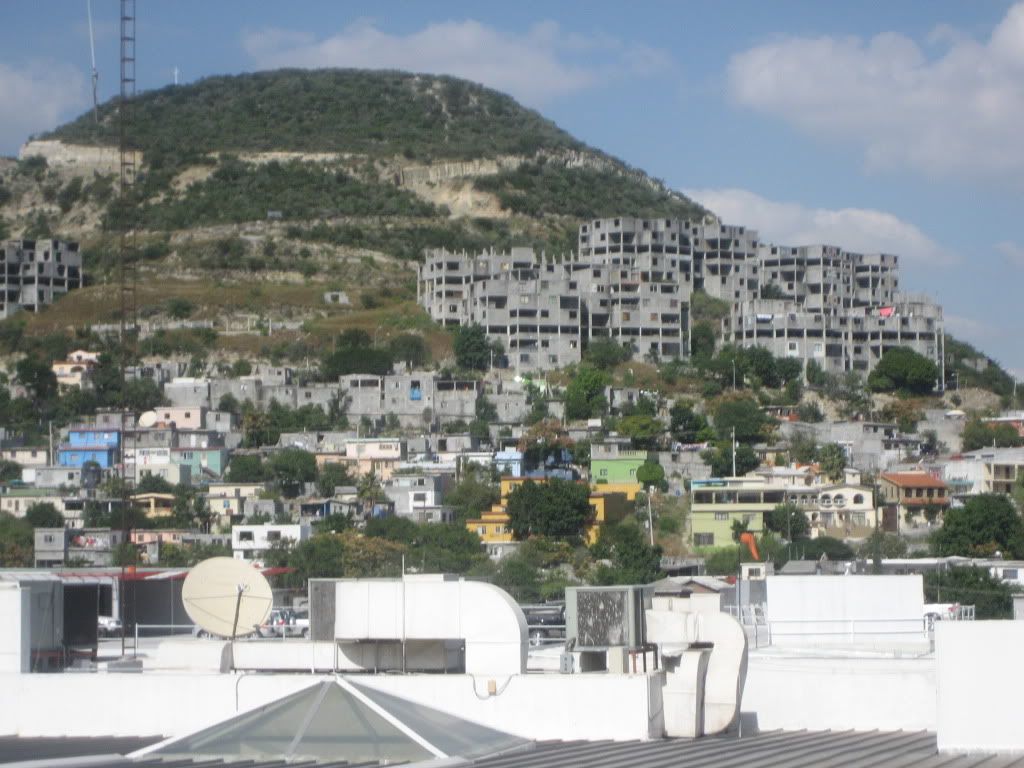 What a different world.
If only the picture above represented all of what we saw in Monterrey...not really. Monterrey, Mexico is one of Mexico's largest cities with a population of about 4 million people. The majority of this population being less than an 1/8th of Mexico City grows up without a high school education. What?! It is not because they do not have high schools, but because public education pays till 8th grade and then stops. If you desire a high school education then you must pay for a private school, which is much more difficult than the public schools so the jump from public to private is even more cumbersome.
OK, the folks do not get an education, what happens? The result is partially to blame for a large population of orphans because the parents cannot afford to take care of their children. Orphans are in a different situation in Mexico though, as the parents will continue to have contact with the child. It is not the 'drop and forget' policy we have in America. What happens is that the parents realize that the child will have a better chance at life in the orphanage than at home sometimes. Other times the mom is getting remarried and the new father does not want the children, ridiculous I know. There are many different situations that surface, but the cycle of these children in and out of the children's homes is a vicious one due to the climate of their living conditions.
What can we do? I'll be honest it doesn't seem like there's a whole lot that we can do besides look after the ones that have no voice, the orphans. Mexico is not exactly the most honest organization in government so you can't just politicize their causes and get an answer from them. How do we look after the little ones? Get people involved. It is very simple, but get others involved in seeing their lives and pour our hearts into them so they grow up with a large family instead of none at all.
I'll stop on the basics of Monterrey, Mexico and simply say that I have come to greatly respect the folks down there doing the ministry looking after these kids. It is always a great time for reflection in my heart and time for physical activity with someone who does not have your situation. May God continue to bless the ministry of Back 2 Back and I pray that they will be fruitful in finding new ways to learn how God is leading them.